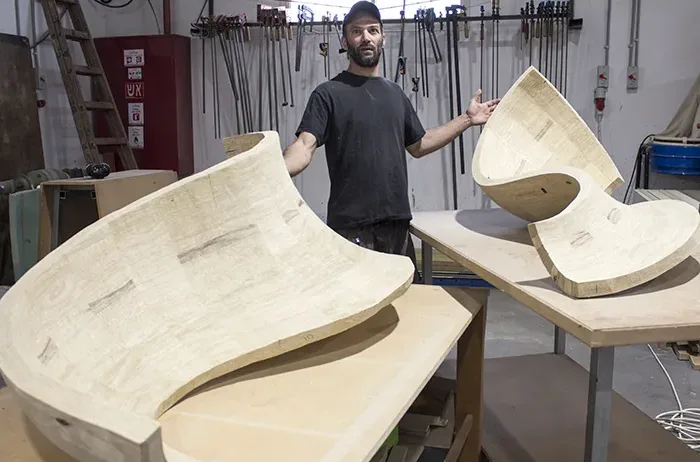 This is the eternal origin of art – that a human being confronts a form that wants to become a work through him… What is required is a deed that a man does with his whole being: If he commits it and speaks with his being the basic word to the form appears, then the creative power is released and the work comes into being.

Martin Buber I and Thou
Gabriel Bass
Gabriel's work can be found in private collections, synagogues, institutions, and museums throughout the world. His unique design and production process is heavy rooted in an exploration of flow and kabbalah.
Gabriel grew up in Seattle. Studying Art and Anthropology at Hampshire College in Massachusetts, lead him back to the Pacific Northwest. While living on the Musqueam Reserve, Gabriel met totem pole carvers, who offered to teach him to carve, particularly master carver Richard Campbell. Gabriel continues to employ many of these same techniques and tools in his work today.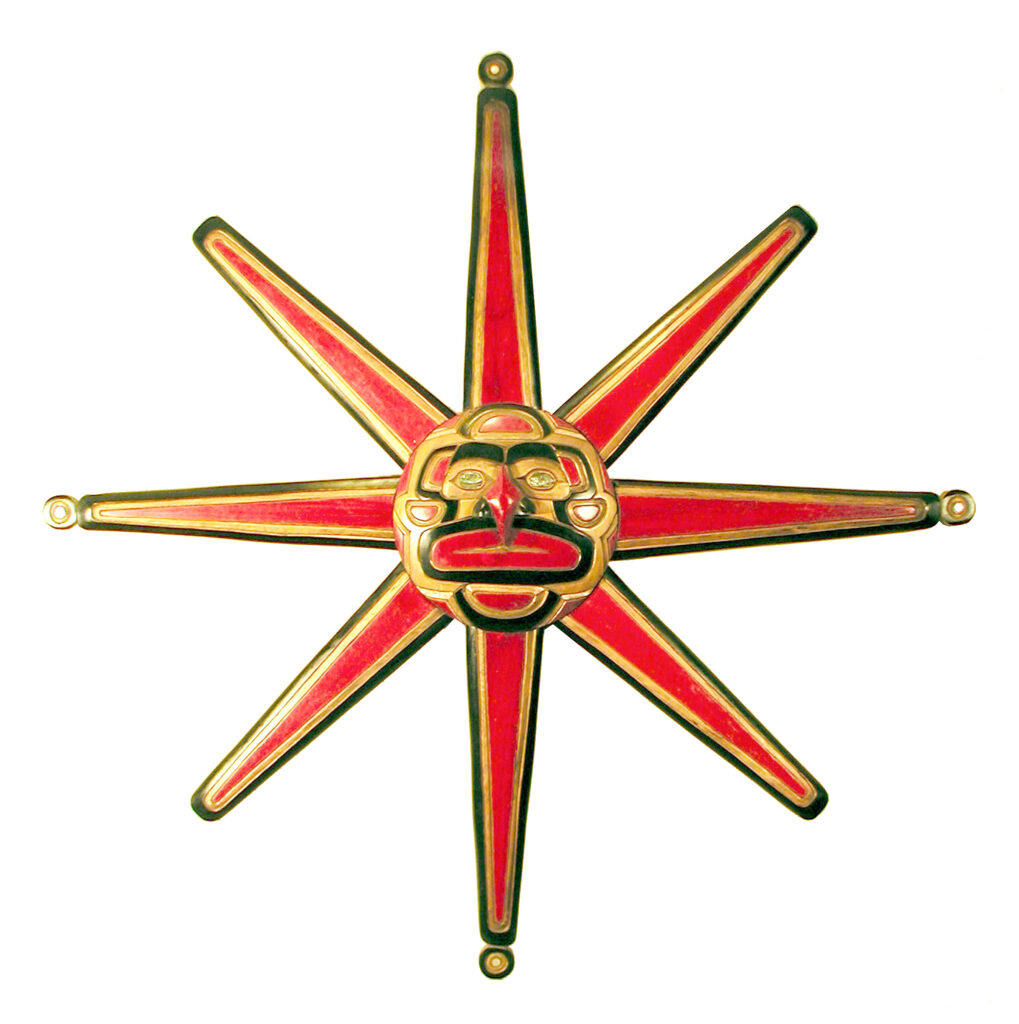 ---
After leaving the reservation Gabriel journeyed to develop a deeper relationship with his native Jewish roots. He continued to employ the tools and techniques learned from the totem pole carvers into Jewish ceremonial art. The entire human race is obligated to create tribal ceremonial arts to preserve their stories, history, and culture into future generation.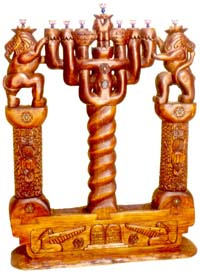 While in Vancouver, Gabriel met native Israeli carpenter Gavriel Bar-Lev, who gave him a job in general carpentry, while he continued to visit Richard on the reserve. Gabriel slowly built his portfolio of both Jewish and Native Northwest style artwork. He was quickly accepted into some of the most prestigious art shows across the United States.
In 2001, Gabriel got married to Gabriella in Seattle. They rented an old carpentry studio and toured the USA selling carvings and furniture out of a semi-truck. The next year they made aliyah to Israel. Gabriel took the transitional opportunity to study design and glass blowing at the Bezalel Academy for Art in Jerusalem.
In the hills south of Jerusalem, Gabriel started both his furniture making business, known as Bass Furniture, and the education wing, known as The Jewish Artist Center. Gabriel continues to put the finishing touches on all work produced by Bass Furniture while managing the businesses, giving tours, teaching workshops. All furniture, lighting, and artwork are currently produced in Katzrin, Golan Heights, by a small team of some of the most talented craftsmen in Israel.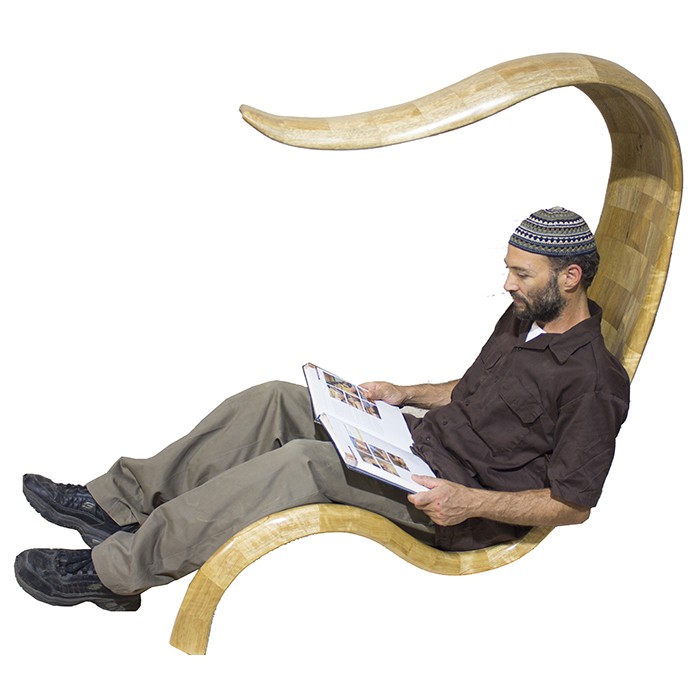 Gabriel has always been a participant of outdoor flow sports. In Israel, Gabriel fell in love with paragliding. He also works in the winter with the ski patrol at Mount Hermon. He gains inspiration from natural form and ancient kabbalistic texts. His artwork breaths new life into scraps, otherwise discarded from building holy vessels.