Where focus goes, energy flows. And where energy flows, whatever you're focusing on grows.
~ Tony Robbins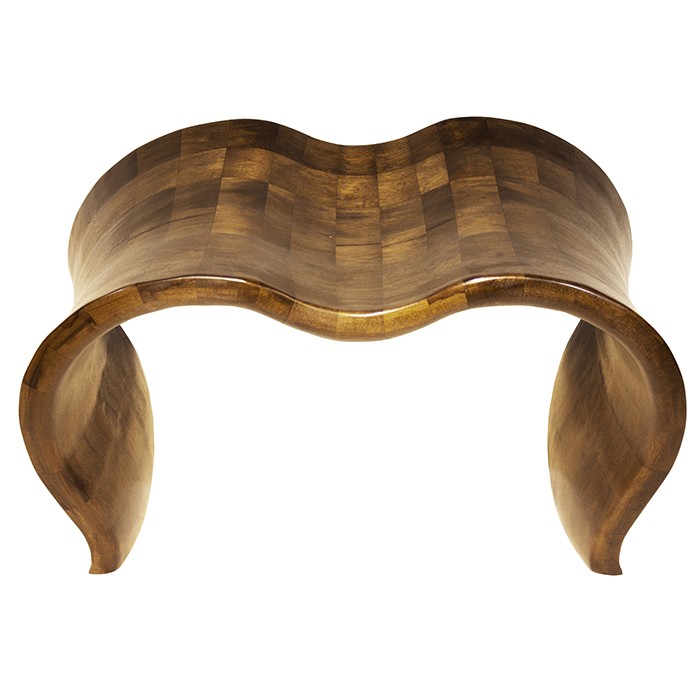 African Walnut, 120 cm wide x 55 cm high tall x 60 cm deep
This bench is a true masterpiece. Gabriel built this work as a one-off, individual furnishing, that can be truly comfortable to sit in various ways. He builds these structures using a unique technique that he has come to master over years of experience and experiment. The compound curved structures are based upon a series of glue ups, then shaping, sanding, polishing, and finishing.
Woodworking is one of the longest standing professions in the world, yet Gabriel is still able to find dynamic ways in which to manipulate the material in truly unique techniques using age old tools. Each project reveals an individual character.