וַיִּהְי֣וּ הַכְּרֻבִים֩ פֹּרְשֵׂ֨י כְנָפַ֜יִם לְמַ֗עְלָה סֹֽכְכִ֤ים בְּכַנְפֵיהֶם֙ עַל־הַכַּפֹּ֔רֶת וּפְנֵיהֶ֖ם אִ֣ישׁ אֶל־אָחִ֑יו אֶ֨ל־הַכַּפֹּ֔רֶת הָי֖וּ פְּנֵ֥י הַכְּרֻבִֽים
The cherubim had their wings spread out above, shielding the cover with their wings. They faced each other; the faces of the cherubim were turned toward the cover.
-Exodus 37:9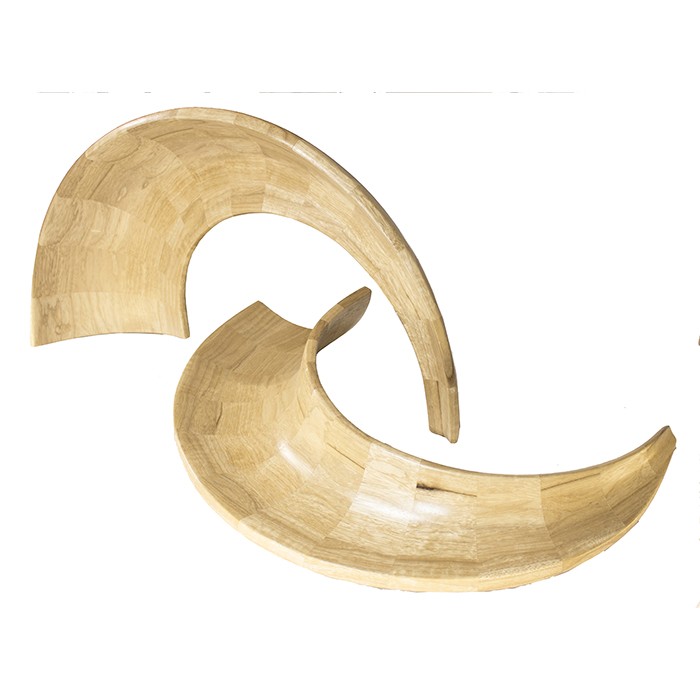 African Walnut, average size 60 cm length
These wood shapes are built in pairs or sets of similar and opposing curves, giving the sculpture a more formal dynamic. They can be lit from the inside, under or in front.